Shenzhen Polinovel Tech Co., Ltd
E-Mail:info@polinovel.com
TEL:0086 755 2890 6569
Address:1010 Longnian Bld, 29 Longcheng Ave, Nanlian Area, Longgang St, Longgang Dist, Shenzhen
Polinovel most popular 12v 100ah solar leisure rv marine lithium ion lifepo4 battery
Polinovel most popular 12v 100ah solar leisure rv marine lithium ion lifepo4 battery
Model NO. XT12100
Minimum order quantity:1 unit
Accept Min order:Yes
Supply Ability:50000 unit / Month
Country of Origin:Shenzhen,China
Stock Time:25 to 40 Days
Product Description
Product Description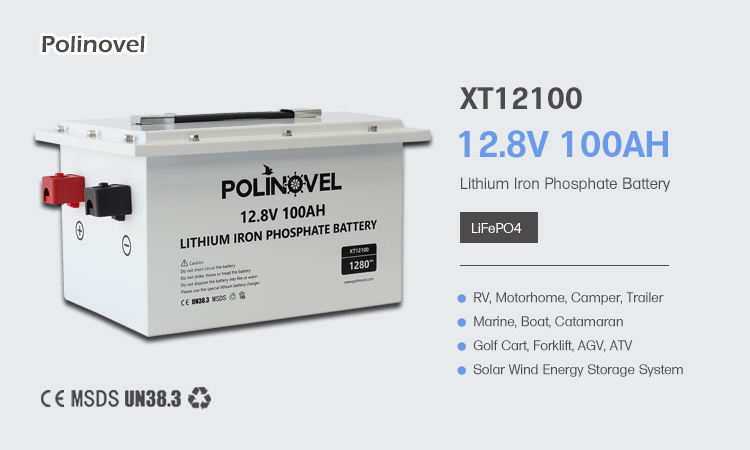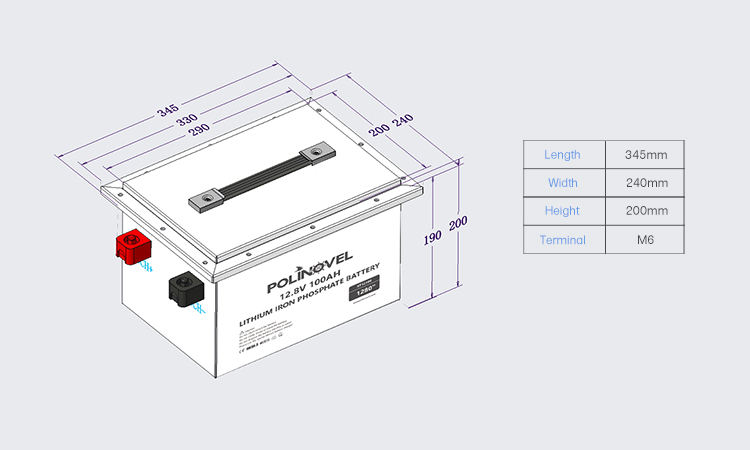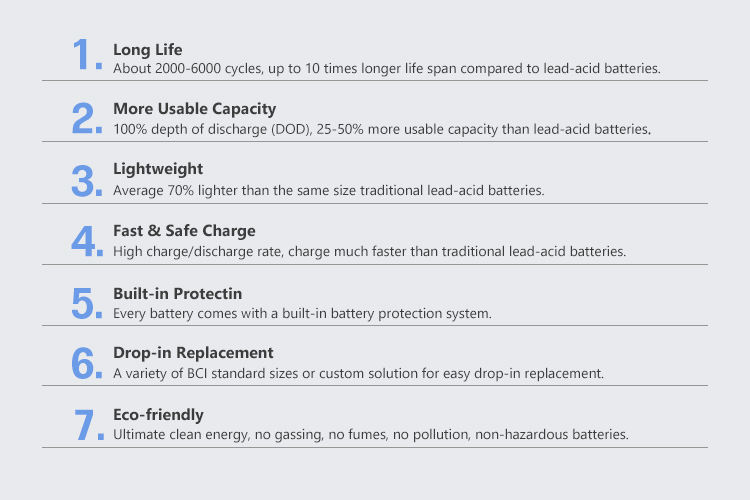 Electrical
Parameter
Model
XT12100
Nominal Voltage
12.8V
Nominal Capacity
100Ah
Energy
1280Wh
Internal Resistance
≤20mΩ
Chemistry
LiFePO4 (Lithium Iron Phosphate)
Cycle Life
>6000 cycles @ 0.1C 50% DOD
Self Discharge
<3%/month
Charge Rate
100%
Discharge Rate
100%
Expandable Connection
4pcs in Series or Parallel



Charge

Parameter
Charge Voltage
14.6V
Charge Current
20A~100A
Max. Charge Current
100A
Charge Method
CC/CV



Discharge
Parameter
Constant Discharge Current
100A
Pulse Discharge Current
200A (<5s)
Discharge Cut-off Voltage
10V



Mechanical
Parameter
Battery Case
SPCC Steel /  Aluminium /  Stainless Steel
Approx. Dimension
345*240*190mm
Approx. Weight
14.5kg
Terminal
M6



Environmental Parameter
Charge Temperature
0~45ºC (32 to 113ºF)
Discharge Temperature
-20~60ºC (-4 to 140ºF)
Storage Temperature
-20~45ºC (-4 to 113ºF)
IP Class
IP65
Product Advantages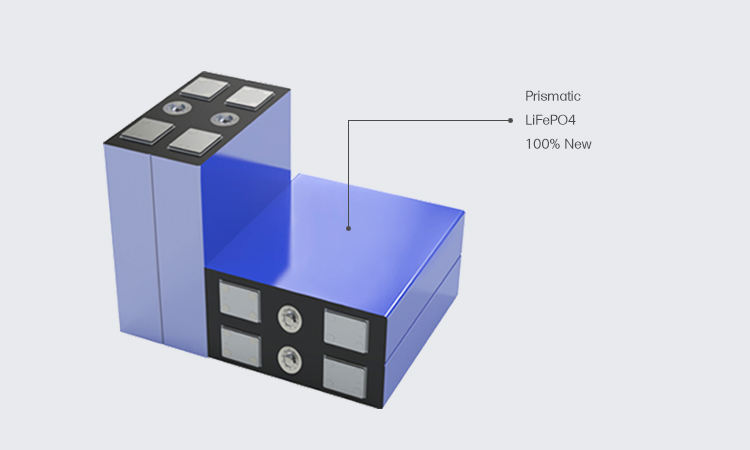 Grade-A Quality Cell
Polinovel XT12100 model 12V 100Ah lithium battery pack utilizes grade-A quality 3.2V 100Ah prismatic lifepo4 battery cells; every cell is proven 100% new and strictly capacity graded to ensure high conformity of cells used in the battery module.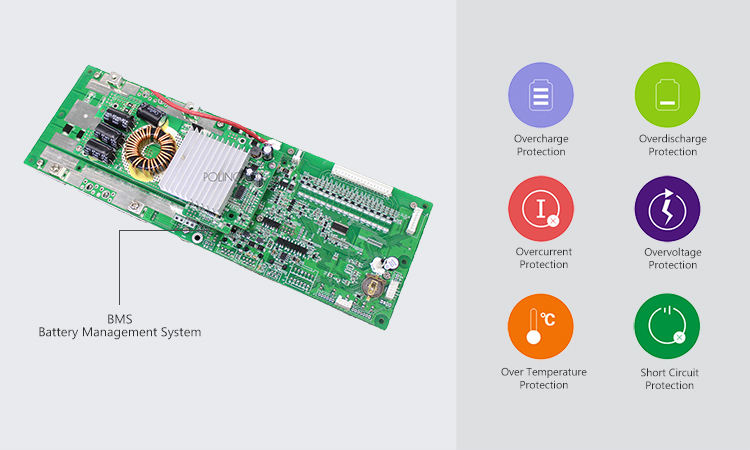 Multiple Protection BMS
The lithium battery features an elegant BMS that provides multiple protections to keep the battery operating safely:
-Overcharge protection function -Over-discharge protection function
-Overcurrent protection function -Overvoltage protection function
-Temperature protection function -Short circuit protection function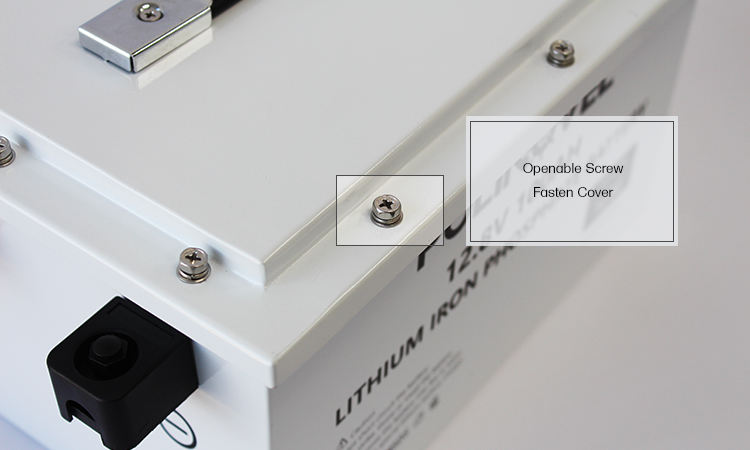 Openable Cover
The battery case and the cover are fixed together with screws; this openable design provides freedom and flexibility. When the battery is abnormal, you can do simple troubleshooting and recovery without damaging the battery case.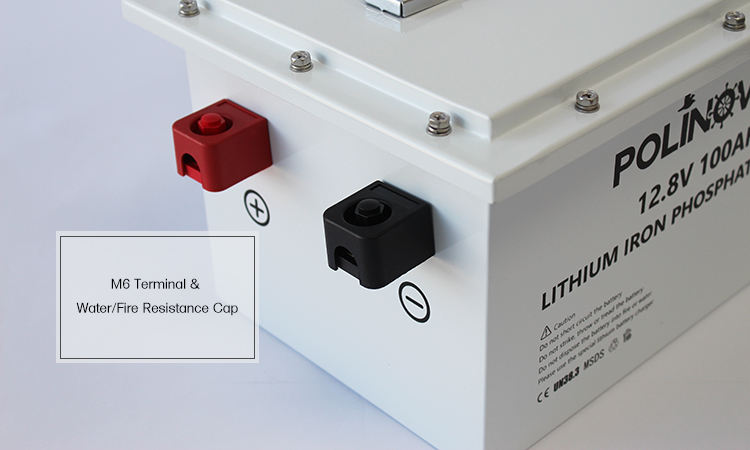 Fire Resistance Cap
Protective caps are added to the positive and negative terminals of the battery; the ABS+PBT flame-retardant material has excellent insulation, weather resistance, moisture resistance, chemicals resistance. It reduces the risk of explosion caused by sparks keeps the battery safe and clear without dust, wet, rust, or corrosion.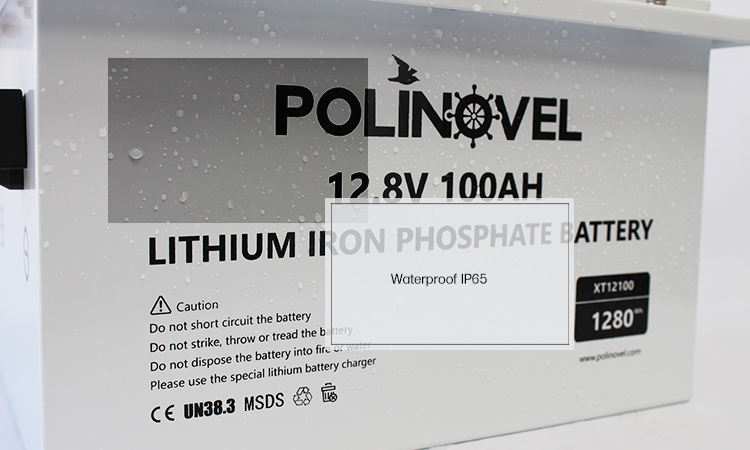 IP65 / Anti-Rust/ Anti-Corrosion
Waterproof battery case design, surface with 250℃ high-temperature baking paint processing, can meet the IP65 standard, anti-rust and anti-corrosion, ideal for marine, boat, kayak, etc. watercraft.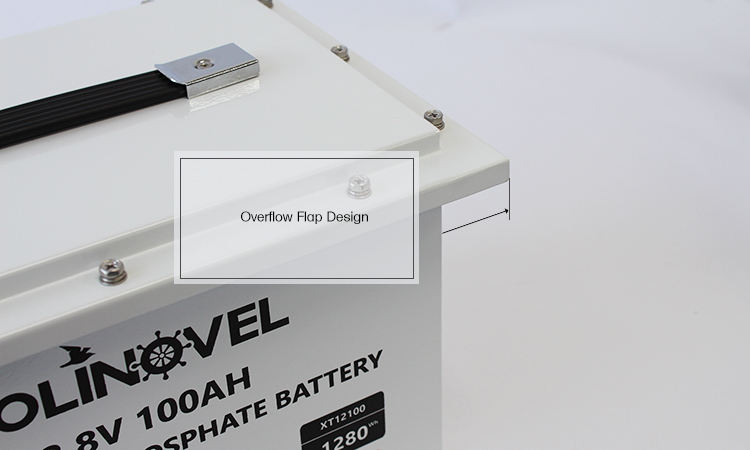 Enhanced Waterproof Performance
The battery cover extends outwards can drain water away better, and the concealed downward sealing gap protect the battery from water in probability.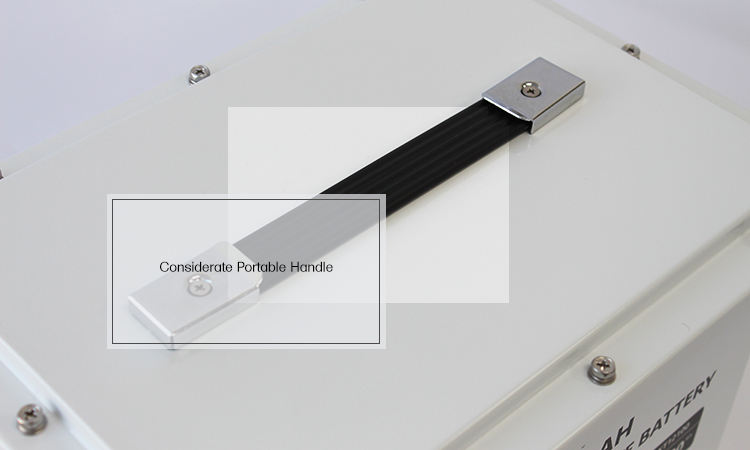 Portable Handle
The battery is portable, easy to carry, and adjust the position during installation. The soft plastic material is comfortable to hold and does not hurt your hands.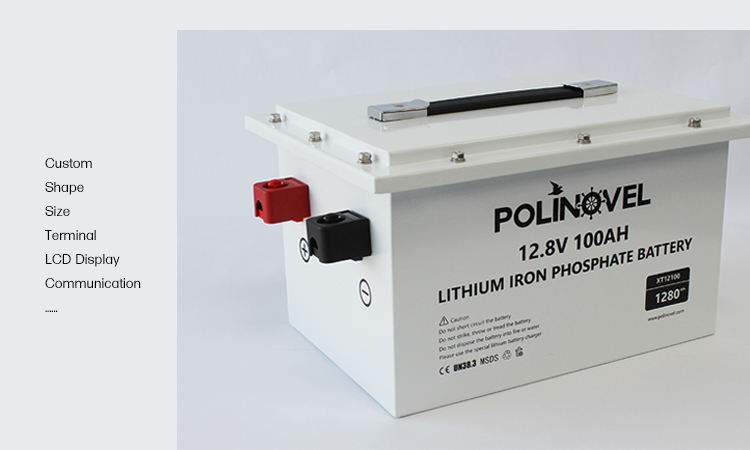 Custom Service
Polinovel provides customized service to tailor the battery shape, size, terminal to meet your specific requests. Additional functions are also reliable, like LCD display SOC, RS232, RS485, CanBus etc communication port.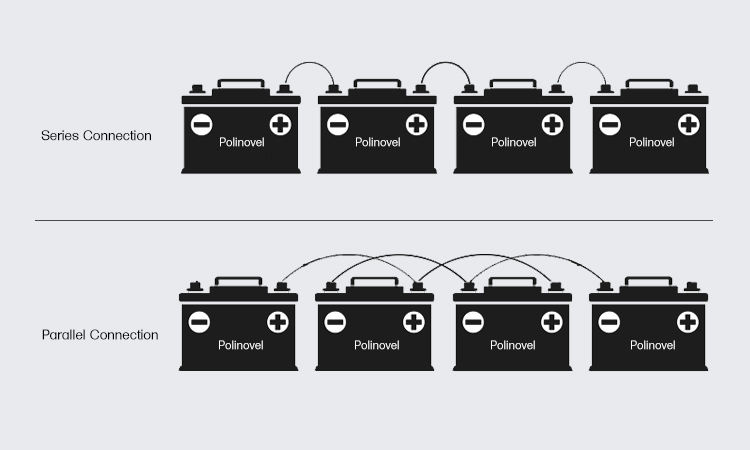 Scalable Battery System
The batteries support (4S) series or (4P) parallel connection so you can scale your system to provide increased power and energy (up to 48V or 400Ah) as needed.
Wide Application
Polinovel offering extensive lithium batteries that are reliably installed in RV, Camper, Trailer, Marine, Bass Fishing Boat Trolling Motorm, AGV ATV, Forklift, Floor Machine, Golf Cart Trolley, Solar Power Energy System etc.